While you might pop into your local dollar store to pick up odds and ends — such as kitchenware, toys for the grandkids or snacks — be sure to take a walk down the electronics aisle.
In fact, for just a buck or two (or sometimes a tad more) you can score some decent digital doohickeys.
So long as you have reasonable expectations when it comes to quality and longevity, you won't be disappointed with most of what's available on the shelves.
Recently, on behalf of Zoomer, I trekked to a few Toronto-based stores — namely, Dollarama (two locations), 99¢ Depot, and Dollar Tree — and the following are a half-dozen smart picks I found and tested.
1. See the light
Unless you're using a tablet or e-reader with a backlit screen, reading books can be an issue in dimly-lit environments unless you turn on a lamp or use a book light.
If you prefer the latter, you can pick up this no-name Clip-On LED Book Light for just $1, which clips onto your paperback, hardcover or non-illuminated ereader.
Simply press the silver button to slowly extend the "robotic arm," which you can position to shine the bright LED light accordingly. Three small AG13 batteries are required, but included.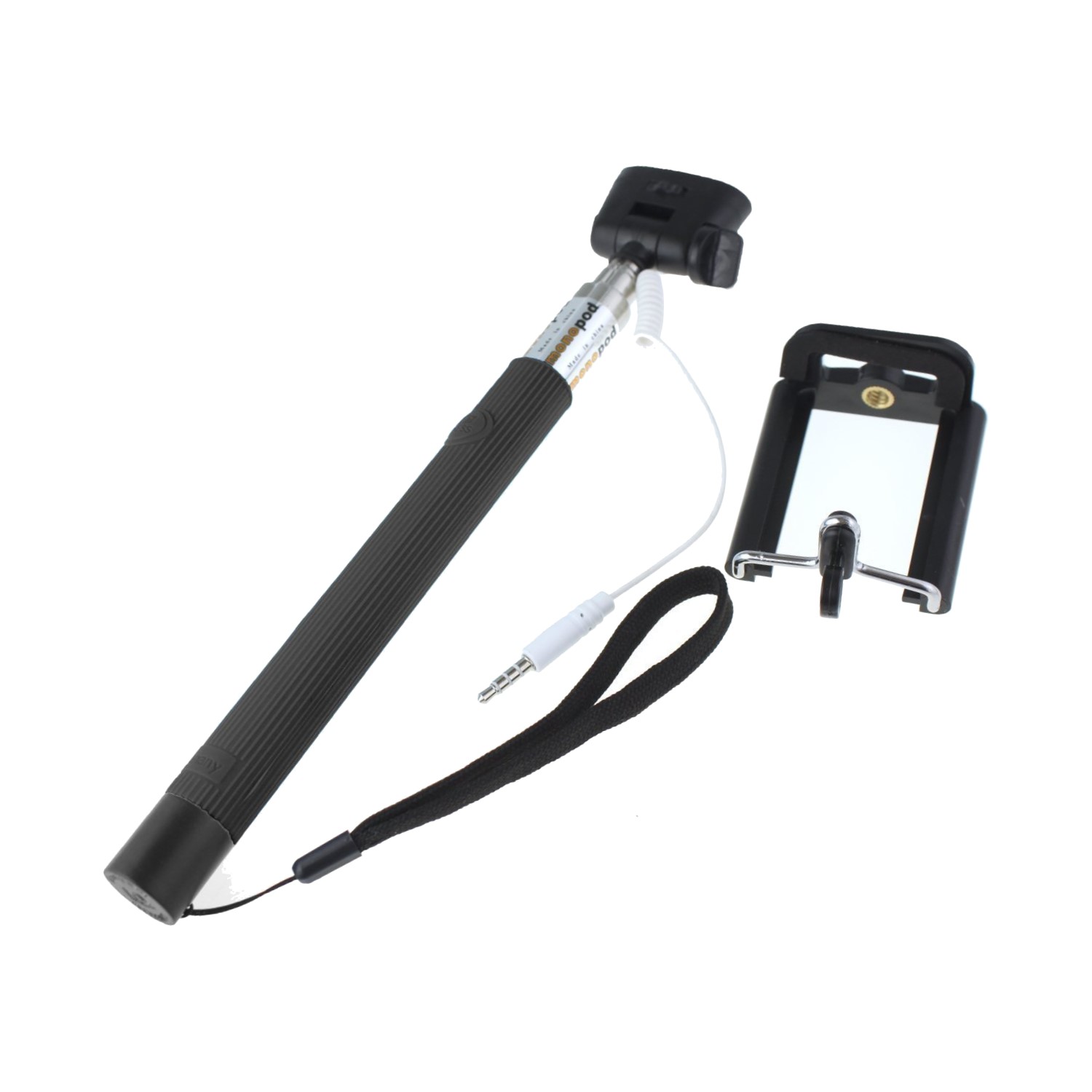 2. Say cheese
Available in black, blue or pink, the Tech-1 Monopod ($3) is an extralong "selfie stick" that expands from 7 inches while collapsed to nearly 40 inches when extended.
Simply snap in your smartphone or point-and-shoot camera into the spring-loaded adaptor—which can hold larger phones, too, like the iPhone X—and then use a wireless shutter or the phone's timer to take wide group shots.
Other features include an adjustable 2-way tilt knob, hand strap, and standard-sized tripod port on the bottom of the stick that allows you to attach it to an additional tripod if desired.
3. Now hear this
To me, this was the best bargain out of them all. For just a buck, the gray and yellow Maxell Wrap'd Earbuds sounded remarkably good when connected to a smartphone and tablet, not to mention they're comfortable, durable, and feature a built-in microphone to take calls (though not a button to activate a personal assistant).
The four-foot "flat wire" cable eliminates tangling, plus included with the earbuds is a soft, rubberized silicone case to conveniently wrap the cable around when not in use. Also, in the package are different sized ear tips, to give you a perfectly snug fit.
4. Step it up
Don't want to blow your budget on a Fitbit or Apple Watch? For just $3, you can pick up the Step Gear Pedometer, a small wrist-mounted activity tracker that counts your steps, tracks your distance, and estimated calories burned and displays it on the small LCD screen.
It also shows you the time, too, with its integrated digital clock. Available in multiple colours and with an adjustable strap, this pedometer includes English and French instructions and an AG4 battery (already in the tracker). Press the small "Mode" button to get going.
5. Alarming gadget
As the name suggests, IntrudAlert ($1.25) is a small alarm that can notify a homeowner of a possible break-in. Peel off the adhesive, flick the switch to turn on and then stick this two-part gadget to the opening of a door, window or cabinet.
Should the two pieces of the magnetic device become separated, a piercing 90-decibel alarm will sound. Made by L'Image Home products Inc., three alkaline watch batteries (LR44) are required for this "As Seen On TV" product, but at least they're included.
6. Power play
Not only can you pick up an 8-pack of Sunbeam-branded AA batteries for $1, you can also pick up a battery tester for that price.
Determine if your batteries need replacing or charging with the Sunbeam Battery Tester that can test AA, AAA, C, D, and 9V batteries using the topside sensors. Three red lights on the face of the unit tell you if the power status of your batteries, ranging from 20 percent to 100 percent. If the battery is dead, no LEDs will light up at all. Naturally, this product requires batteries, too (three AG13 watch batteries), but they're included.