Hot Docs: 'Twice Colonized' Chronicles Inuk Activist Aaju Peter's Fight for Indigenous Reconciliation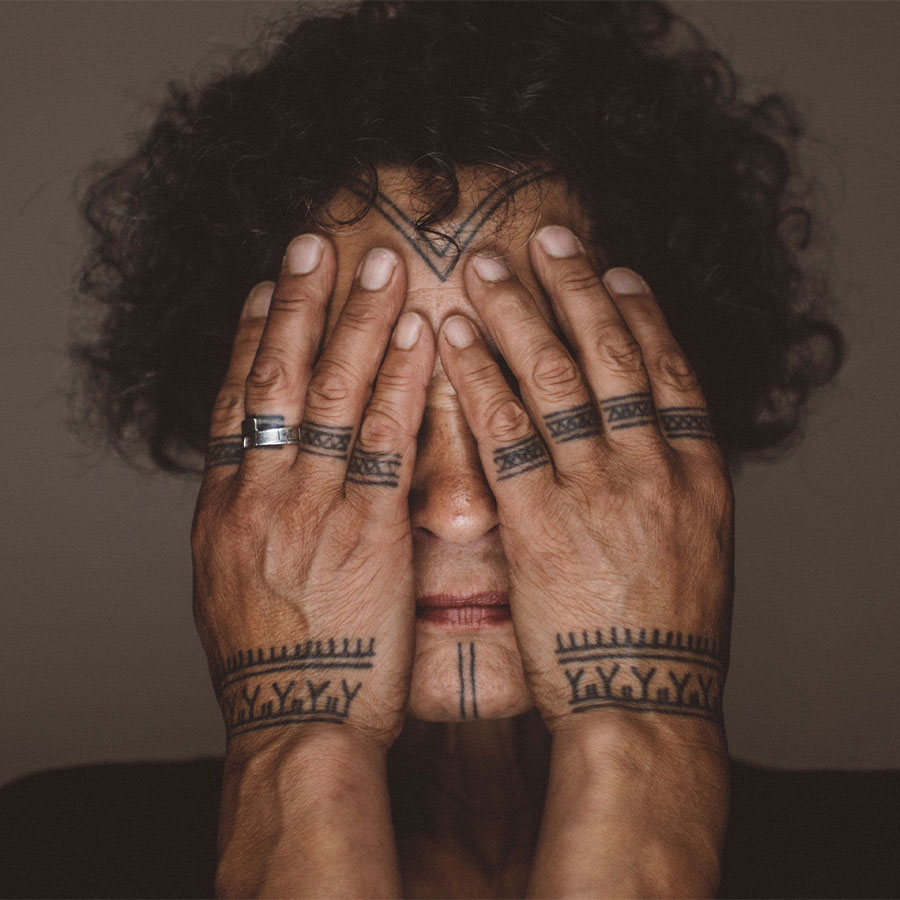 Aaju Peter, seen above, says that she wanted to participate in this documentary to show people that Denmark, like Canada and other nations, "colonized and tried to whitewash their Indigenous peoples." Photo: Angela Gzowski Photography
As an Inuk lawyer, activist and clothing designer, Aaju Peter has dedicated her life to Indigenous justice. 
The Greenland-born Peter, now 63, has taken this advocacy work from the smallest of villages to some of the highest profile global forums, advocating for the rights of Indigenous peoples around the world but also rallying them towards a common cause.
The flame of activism has long burned bright within Peter, but following the tragic and sudden death of her son on March 26, 2018, and living through the global pandemic, she says she felt that blaze start to grow dim.
"I was ready to curl up," Peter, a longtime resident of Iqaluit, notes during a recent Zoom interview, but a chance encounter with director Lin Alluna helped keep those embers burning — and now they have been stoked to a roaring flame.
The result is the feature film Twice Colonized, which opened the 2023 Hot Docs festival on April 27, screens two more times during the fest and then opens in theatres nationwide on May 12. It's a return to Toronto for the activist, who, while countering anti-seal hunt sentiments, presented at ideacity, a conference hosted by ZoomerMedia founder Moses Znaimer.
Twice Colonized follows Peter as she travels between her two colonizing countries — Denmark and Canada — to answer questions on her own past.
At the age of 11, Peter, like many other children in Greenland who did very well in school, was sent by her parents to continue her education in Denmark. But, separated from her family and her peers, she says her "whole world changed instantly" as she was forced to adopt customs and a way of living foreign to her own.
"We forgot our language, our culture, our connection," Peter says in the documentary. "I haven't been able to leave the trauma and learned behaviour behind."
Her father, she found, wanted her to stay in Denmark until she was 18 to get "a good education," but, she explains, he had no idea what this would ultimately cost her.  
"What got me interested in telling this story is that Danes have not apologized to Greenlanders," says Peter. "Because Denmark has been hesitant and doesn't want to consider itself a colonizer, the talk [on reconciliation] is just happening and it had to take somebody like me, coming from the outside, to blow up the bomb. I said, 'I cannot solve your problems, but this is your opportunity to talk together.'" 
She adds that, "I think the Danes and the Europeans consider themselves the 'good colonizers,' because they didn't find all those thousands of bodies of children. But, in my opinion, as sad as it is, of course, the act that was done to cleanse us from our language and culture, the end result was the same. They are only coming to terms with that."
Peter says that, with the documentary, she wanted to show that it wasn't only countries like Canada, New Zealand, Australia and others "that colonized and tried to whitewash their Indigenous peoples, I wanted to show that Denmark also did this, and we also suffered … I lost my language, I lost my culture, I lost my connection. I think from that I became very aware to try and protect it for other Inuit so that they don't have to go through that same process."
Collaborating with Alluna was an education on both sides. Peter says she was intrigued by the idea of working with the Danish director after Alluna approached her following a conference seven years ago.
Alluna says, Peter had a "good understanding of her own people and her own culture" but there was an opportunity to "come here and film from the outside in.
"She's very smart, very intuitive, and very quiet for a white person — we need more quiet white people!" Peter says, with a chuckle.
In Twice Colonized, the feeling of disconnect from one's homeland is highlighted on a trip back to Greenland, where, alongside her brother, Jacob Johansen, Peter revisits places of their childhood and youth to "confront what really happened." 
"Even old people struggle today," her brother says. "Even we are on our way to becoming old, right? In the past, we'd have been respected elders by now."
"I think my peers and I on the Canadian side call ourselves Elders in Training," Peter says. "We are still learning a lot from elders who have a lot more knowledge. They might even be younger. It's not an age thing; it's how people come to ask you and consult you for certain things, but you follow certain rules that you hold yourself proud and you don't ridicule anybody. We call ourselves Elders in Training because we are still bringing elders to help us with terminology, to help us understand traditional practice and culture. But once those elders pass on, I am hoping that we will have enough knowledge in some areas that we can be an example."
Perhaps a sign came the evening before our interview on April 21, when Peter went to see a Greenlandic choir perform at her local hotel in Iqaluit. Educated in Denmark, Peter was taught Danish, English, French, Latin and German, "but nobody thought to teach me my own language." She's worked hard to reclaim it and so, when the Inuit artists hit a communication challenge due to different dialects, she was able to step up on stage to facilitate the conversation.
"That was an exoneration of all the hard work and shit that I had to go through to relearn Greenlandic, and then learn Inuktitut to the point where I am teaching Inuit in their own language — that has been my biggest accomplishment," she says. "What happened last night should have been gold-plated or something. I felt so good that finally I can stand on equal footing with the Greenlanders and then on equal footing with the Inuit."
Twice Colonized is screening on Friday, April 28, and Monday, May 1, at the Hot Docs festival before opening in theatres nationwide on May 12. More information can be found on the film's festival page.